Glacier National Park
Glacier National Park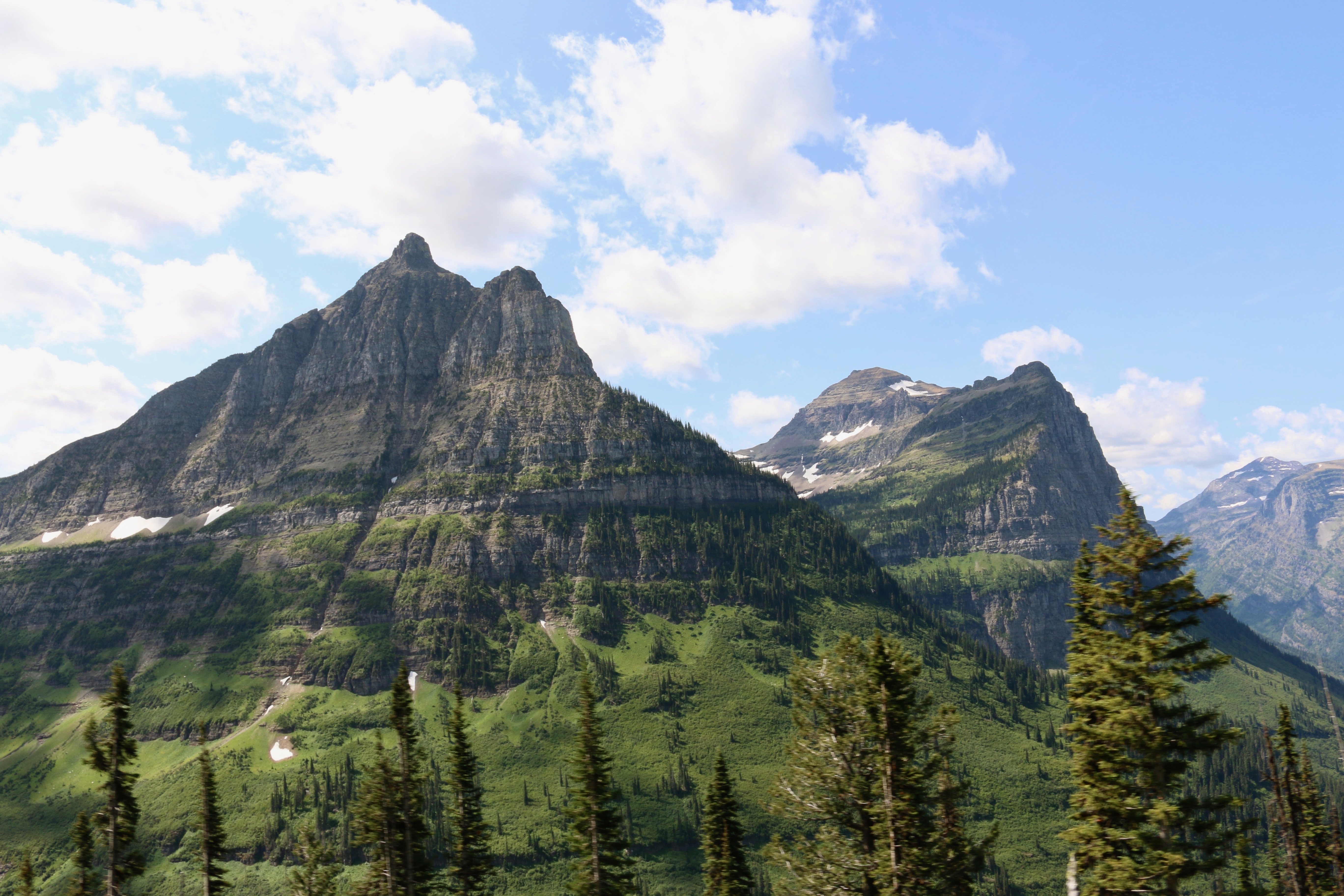 At the beginning of August we took a road trip out to Montana and Wyoming, our first stop being Glacier National Park in Montana. We stayed three nights in the West Glacier KOA that is just outside the park entrance. The KOA was okay: the bathrooms and showers were fine and the layout was okay but there was a lot of noise from other campers and the food we ate at the cafe there wasn't good (we had a rib dinner one night and breakfast one morning).
We spent one full day in Glacier. The Going-to-the-Sun-Road that runs across the park is beautiful but quite curvy and very long. Our first stop was the Apgar Visitor Center to get the opinion of a ranger on a hike for us to do. I am not a hiker; I enjoy "nature walks" but they need to not be too steep. After talking with a ranger and doing my own research, we decided on Hidden Lake Overlook trail. It's a 2.7 mile round-trip trail and I'd say it's a good challenge for beginner hikers. I took my time and several breaks and I felt like it was a good way to spend an afternoon. We saw ground squirrels, a marmot, and mountain goats on the hike.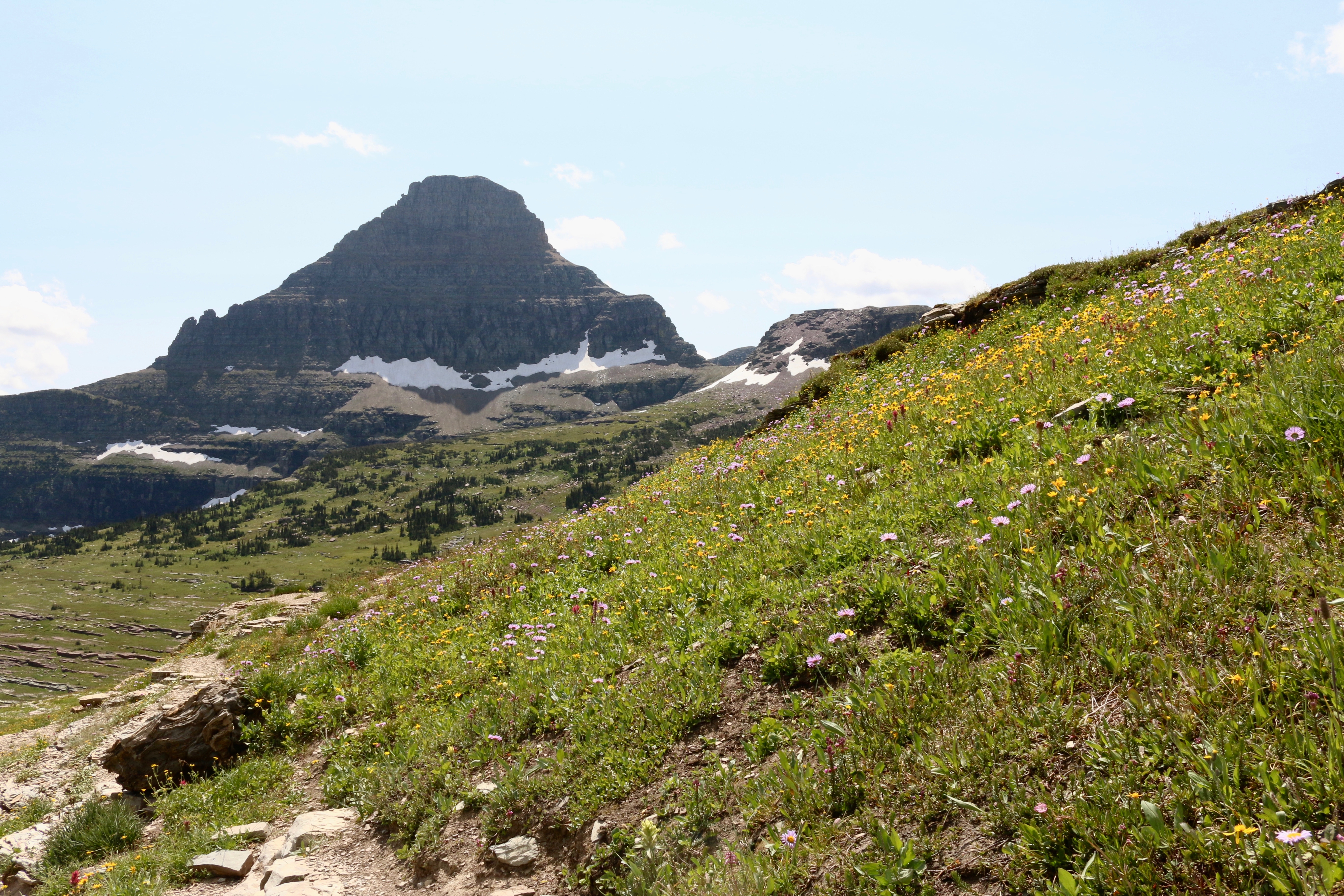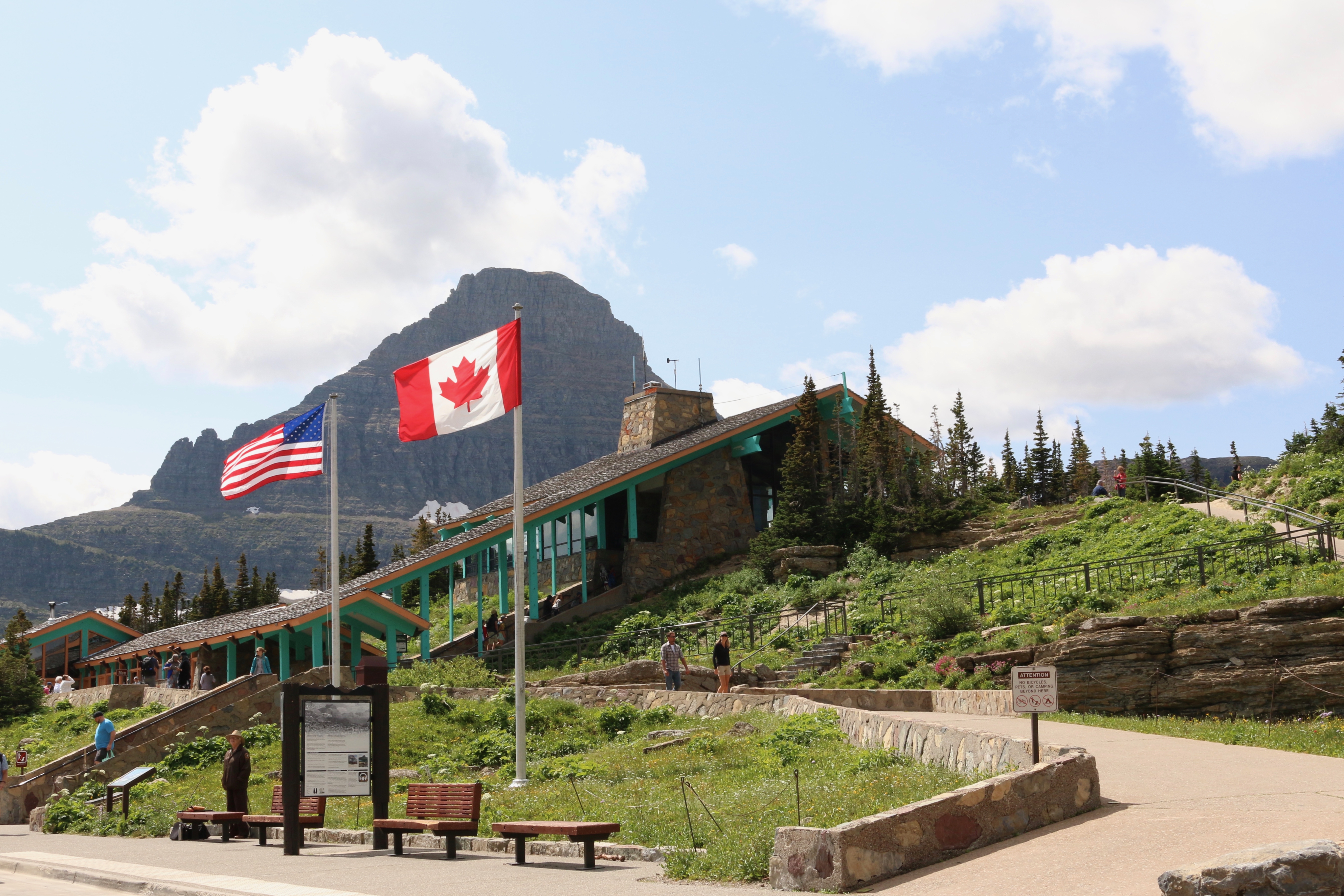 After the hike we continued driving the Going-to-the-Sun-Road, stopping at Jackson Glacier Overlook, walking the Sun Point Nature Trail to Baring Falls, and driving along St. Mary Lake.
We had dinner in the town of West Glacier at Glacier Highland Restaurant. The food was not good but the huckleberry pie set me on a path that will see me searching out huckleberry foods until the day I die.
We took our second day in West Glacier pretty easy. Having spent the entirety of the two previous days driving, we wanted to take the day to relax and do a bit of laundry. We did go into the park to rent a Kayak to paddle around Lake McDonald (it was so pretty) and spent a few hours in and around the pool at the KOA. For dinner we grilled out and I had a grand time spying on the French family who arrived to camp next to us.
For breakfast our last morning we ate at The Huckleberry Patch (of course we did) and it was not only the best food we had eaten out so far on the trip but it was great all by itself. I had huckleberry pancakes with huckleberry syrup, bacon, sausage, scrambled eggs, and iced tea. It was just what we needed to get us through the drive to Missoula.
Missoula ended up being pretty disappointing, but we did end up with two highlights: We went to see Once Upon a Time… in Hollywood to escape the heat and we had dinner at Tamarack Brewing Co, which was amazing. The mac and cheese and bison burger were both great and I severely enjoyed the Bear Bottom Blonde on tap.