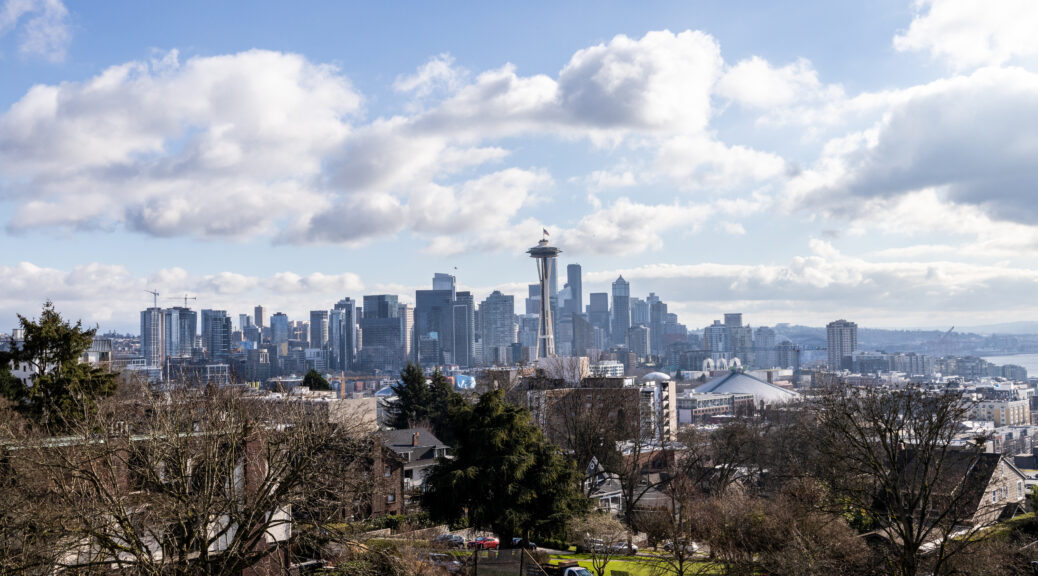 Goodbye, Seattle.
Goodbye, Seattle.
This is a very belated post, but at the end of March 2021 we packed up our little house just north of Seattle and moved back east. It's the most bittersweet thing I've ever experienced; I miss so, so, so much about the PNW and will always have a part of me that Seattle shaped (just as defined as those beautiful mountain ranges surrounding the city) but it was definitely time for- and good for- us to move. We drove into Seattle in January 2012 with Nora, broke, engaged, and with barely enough to fill a 700 sqft apartment in Belltown. Nine years later we left married, with two cats and a baby, completely different people. Seattle had, and still has, such an enormous role in the person I am. I had so many wonderful and transformative experiences; things I did, people I met, the books I read. I just love what Seattle was so goddamn much and I hate that it's not the city anymore that I fell in love with and grew with. I still can't think too much about it or I get pretty emotional.
But. Guys. We moved to New Hampshire. I live in New England. No volcanoes, no (big) earthquakes. We get hurricanes, which I missed, we're closer to Europe and Florida and family in North Carolina. We get sunshine and rain and clouds. So yes, I cry when I think about Seattle, but then I think about where I live now and get so excited for what's to come. I just have to remind myself that we moved to have more everyday comforts rather than external conveniences. We have a big, beautiful new house with a few acres of land. It's quiet and you can see the stars and the milky way in our driveway on clear nights. We no longer live three miles from Target and ten-to-fifteen-minutes-with-no-traffic from a large city, but our daily lives have so much more. But wow do I miss my friends.
So we're mostly settled in our new corner of the U.S. We're happy, we love it (maybe check back in January…?), and there's room in my heart for Seattle and New England (and France) even though I'm still waiting for it to settle into the new shape it will be in.