48 Hours in Iceland
48 Hours in Iceland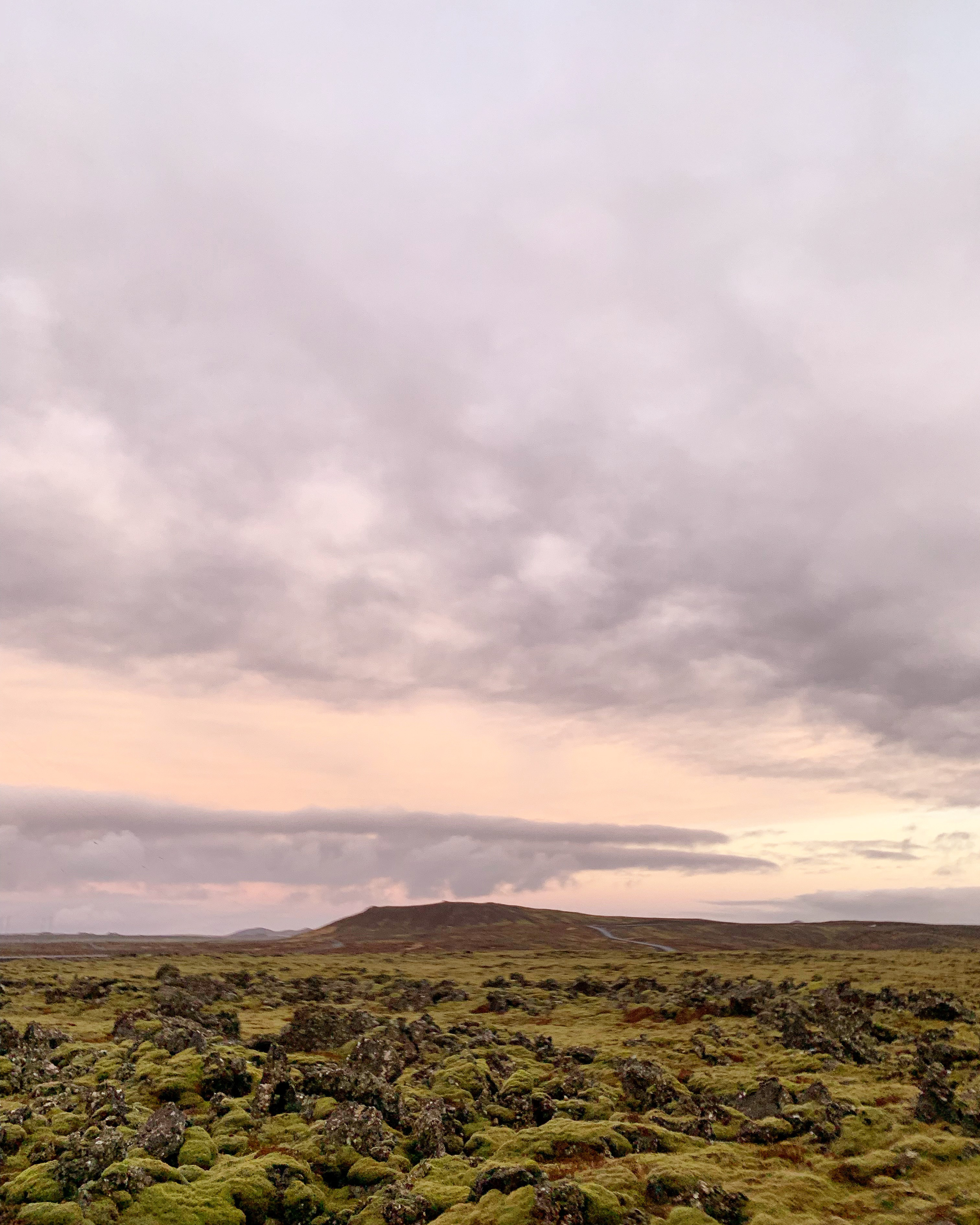 When booking flights to Paris with Icelandair, Joe and I decided to add a two-day stopover in Iceland so we could see a little of the country. Neither of us had been to a Nordic country before so we weren't quite sure what to expect.
What I had heard and read about Iceland is true: the weather is extreme and everything is very, very expensive. Sun, rain, snow, and hail all within five minutes and $40 for books, respectively. The two adventures I had booked turned out to be disappointing and it was really too cold and windy to explore and enjoy Thingvellir National Park. We probably won't go back but I did enjoy the 48 hours we spend in Iceland.
Day 1
We landed at 6am on a Monday. After picking up our rental car we drove to the Blue Lagoon and had a (surprisingly good) sandwich for breakfast while waiting for our entry time. We only stayed about an hour and were underwhelmed by the experience. For me, two things made the Blue Lagoon not worth two showers and a change into a swim suit:
It is strongly recommended not to wear contacts into the lagoon as the silica in the water can damage them. I took an old pair of glasses but as you can probably imagine, glass and steamy water does not make anything you can see out of. So I was blind the whole time.
The water is surprisingly shallow. I found myself having to squat-walk while moving about the lagoon if I didn't want to have my top half exposed to really cold wind. It just wasn't comfortable or enjoyable.
A few things I wondered about before going: In the showers they only provide conditioner and body wash; They do provide small plastic bags for your wet clothes; you can go into the cafe before your entry time. You could just go to the cafe and look at the lagoon from there if you have no interest in going in.
After the Blue Lagoon we drove to Reykjavik for a lunch of excellent hot dogs and cokes at Boejarins Beztu Pylsur. It was still early and our AirBnB wasn't ready yet so we drove out to Thingvellir National Park. I wanted to see a few of the sights but about half way there it turned into a winter wonderland so we only stayed long enough to walk through the visitor center and take a quick look at the tectonic plate line.
After a nap we headed out to meet our tour group to hopefully see the Northern Lights. Based on reading descriptions and reviews of various Northern Lights tours, I expected to be driving around in a bus for 3-4 hours to chase, and hopefully see, the Northern Lights. With Grey Line Iceland, what you end up doing is parking next to a working lighthouse for two hours in the hopes they will show. After this, no aurora borealis, and a lengthy political rant by our tour guide, I just wanted to go to bed. We ended up finding a 24-hour convenience store (so convenient) for a few of the delightful sandwiches that can be found all over Iceland and a box of Enrobed White Oreos.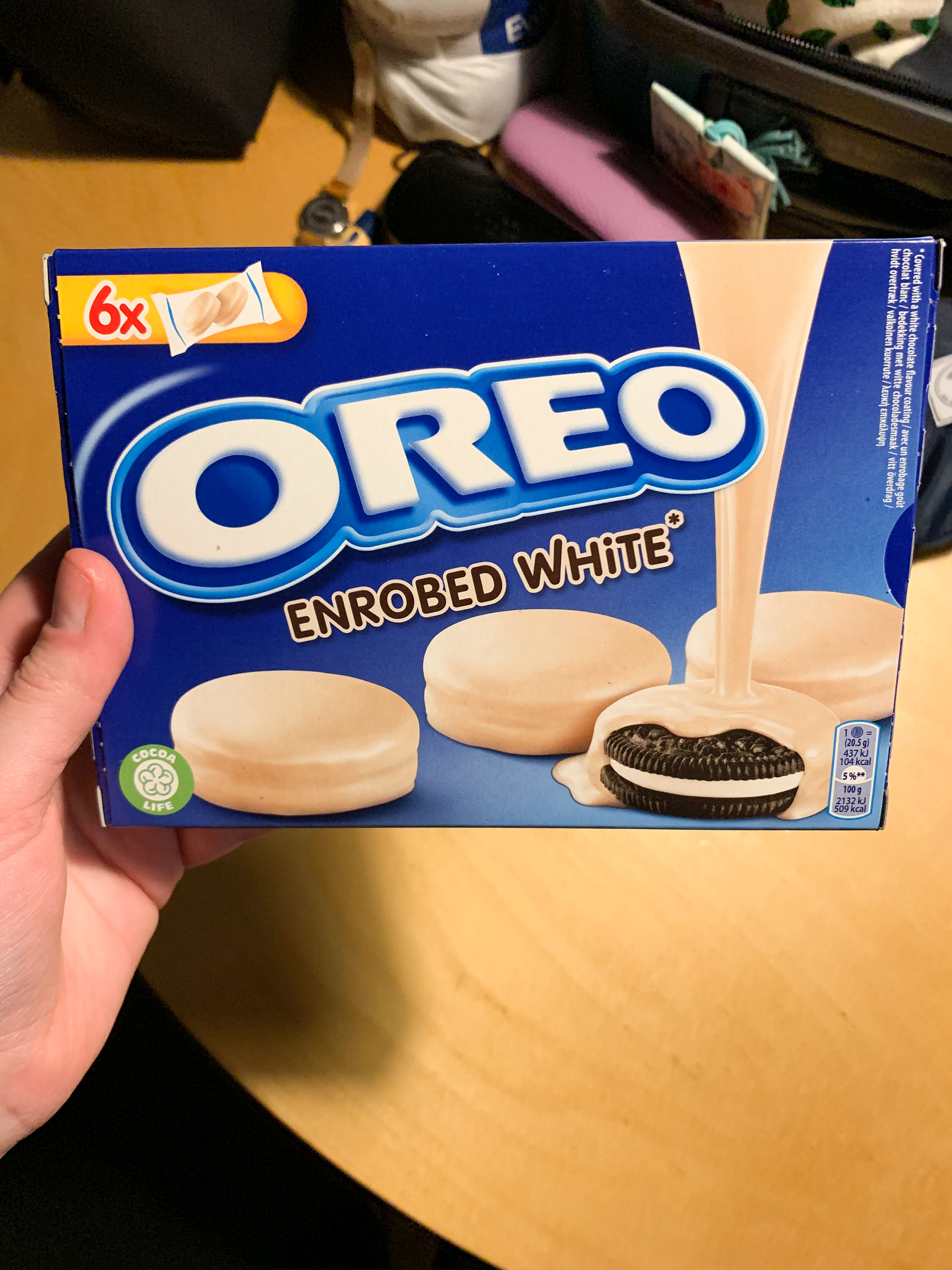 Day 2
I went to Braud & Co to pick up a breakfast of cinnamon rolls, a pastry with caramel, and an orange drink what whispered of all the Orangina to come.
After going to the top of Hallgrimskirkja for those views of Reyjkavik, we walked around the city a bit, stopping in shops and a bookstore so I could buy an item on my souvenir list, The Glass Woman. We made our way over to the water for lunch at Seabaron, which turned out to be one of my favorite travel food stops ever. We sat on adorable water barrels (?) and ate lobster soup and cod kebabs. I won't be forgetting that lunch anytime soon.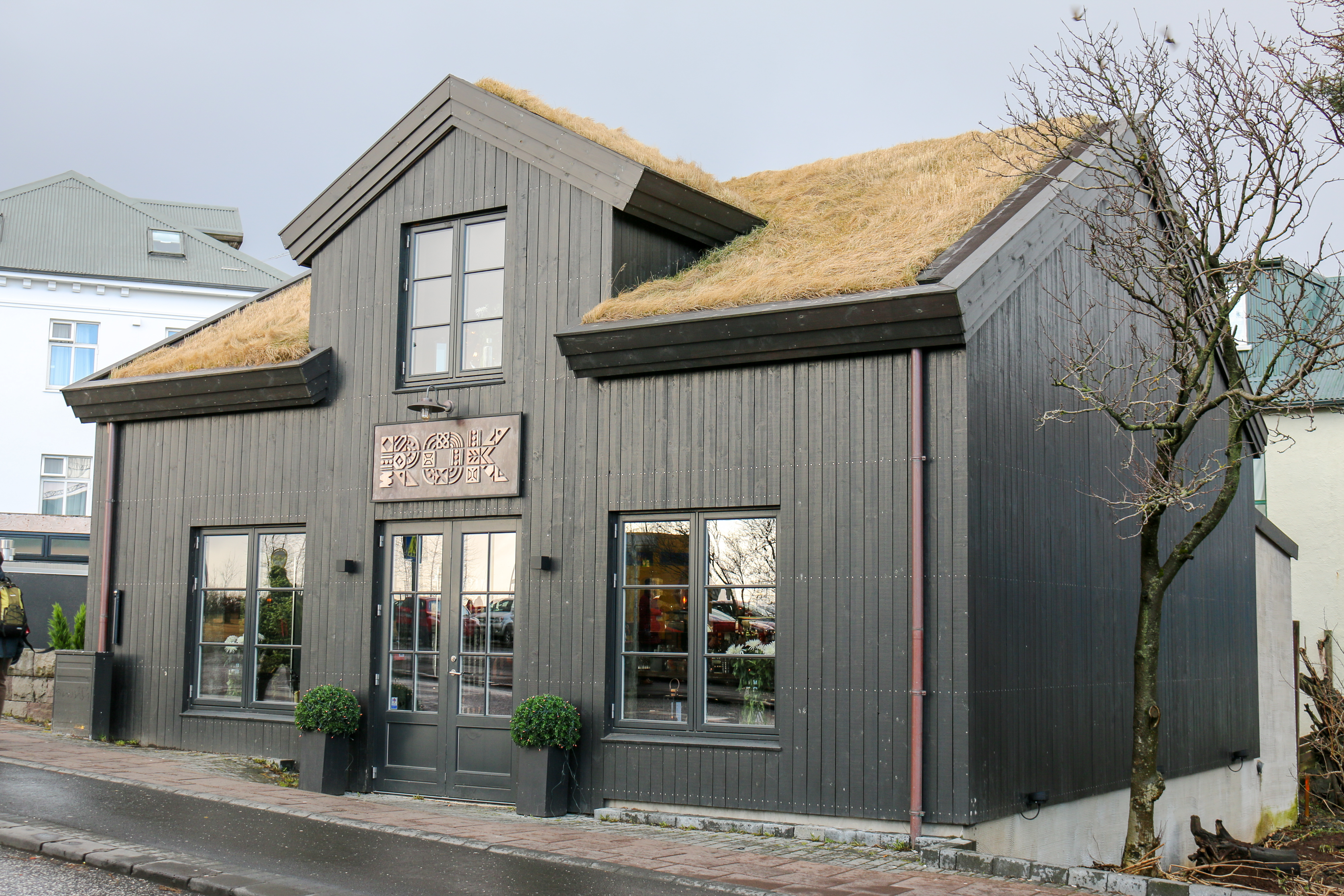 We stopped by Holavallagardur Cemetery, Tjornin pond to meet the swans and ducks, and the National Gallery of Iceland. I enjoyed a few pieces, like "Untitled" by Roni Horn (a photograph of the backs of bird heads), "Self Portrait" by Louisa Matthíasdóttir, and "Cars in Rivers" by Ólafur Elíasson.
We had dinner at Public House Gastropub with mixed reviews. My favorite thing we ordered were the duck chopsticks. At dinner I told Joe that I missed the kitties so much and really needed a stand-in cat to hug while on the trip. On our walk back home we came across a beautiful cat who jumped in my lap as soon as I crouched to pet her. I think she's the Patron Cat of Traveling Cat Ladies and I love her.
Sleep was not in the cards for me that night due to weird noises from high, angry winds so I finished reading This Savage Song and got an early start the next day.