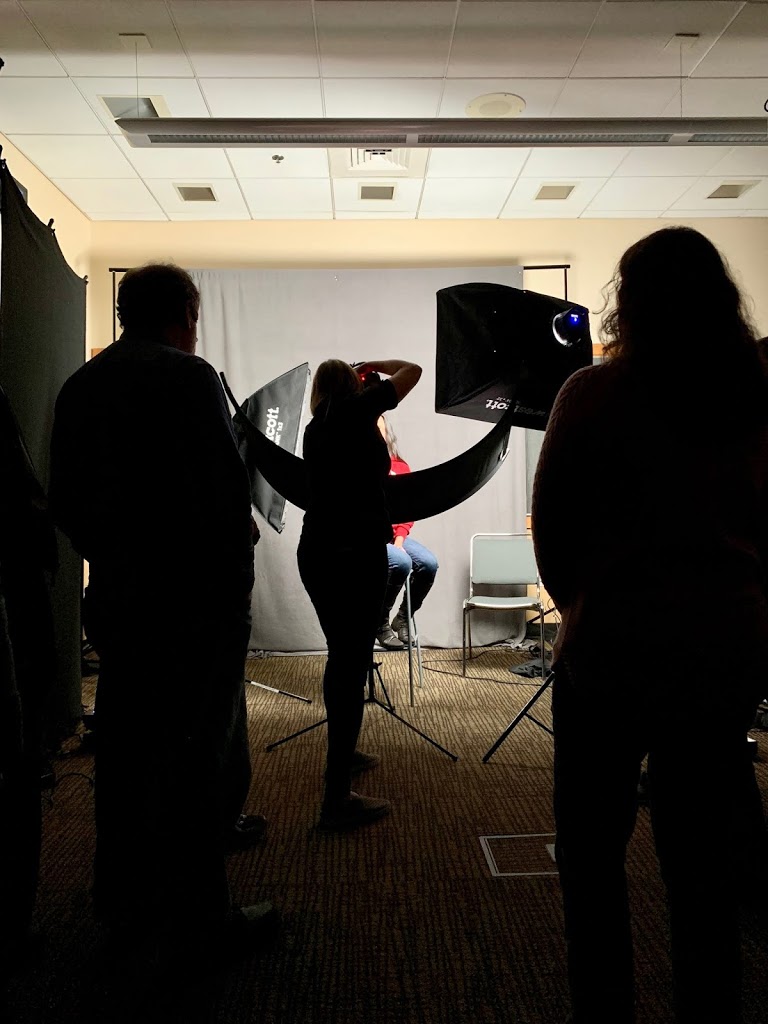 November Recap
November Recap
November was mostly quiet and low-key. It was a Whole 30 month for me that was mostly successful; I took a few liberties throughout the month and then towards the end there were a few meals that were definitely not compliant. I think going forward I'll do it for 2 weeks or so at a time, maybe a full 30 days once a year or so. I feel a lot better when I eat cleaner so I plan to incorporate more Whole 30 and Paleo recipes into my regular diet.
At the beginning of the month I went to a Digital Photo Expo put on by Kenmore Camera, where I ended up going to get my camera sensor cleaned because I couldn't get it clean myself. I went with a friend who is also into photography and while we didn't really know what to expect we were able to make two lectures that were interesting. One was on portrait photography with Pamela Berry from Westcott and the other was using lenses to enhance composition with Peter Lee from Canon. Now that I know what to expect I'll know how to plan better for next year.
While visiting a park over the summer I learned that November is Salmon SEEson in the Seattle area. You can visit certain creeks to watch the salmon swim upstream to mate, lay eggs, and die! I had no idea how exciting this would be and I feel like it pushed me over the edge to peak-PNW. I guess I'm official now?
As exciting as the salmon are (I've gone twice so far), the most exciting event this month was seeing NEIL GAIMAN speak. He is one of my most favorite authors and it was thrilling to hear him answer questions and read from his books.
Hulu had an amazing Black Friday deal so I signed up for the first time. The first thing we watched was Castle Rock and Joe and I both really liked it. We aren't too sure about the ending but the rest of it was so good that I still recommend watching it. I guess you can never go wrong with a Stephen King/Bill Skarsgard collab. Speaking of Stephen King, I consumed my first book of his: Salem's Lot by way of an audiobook. I really enjoyed it and plan to read more of his next year.
Doing Whole 30 in November meant that I searched for festive dishes for Thanksgiving. This led me to the holy grail of green bean casserole recipes. I made half of the recipe because it was just the two of us but it was so good that the next day I made it again, the full recipe this time. And you remember how I mentioned taking certain liberties this month? This vegan GF peanut butter fudge may have been a part of that. It is so good it will make you cry and it's healthy for you… right?
The view from our living room.
There is one species of hummingbird that stays in Seattle during the winter and I've got them covered. 😬
Butt cuddles!
One of those "liberties" I mentioned above… but I didn't have a choice because Trophy only has pumpkin pie cupcakes during the month of November.
Reason #265 why I love the Fit. Jacques's stroller fits in the back, making dual vet visits much easier.
As I look toward December, I'll be volunteering at my 12th (12! That's six years!) Urban Craft Uprising show, attending a holiday party, taking a girl's trip to Bellingham, and a few other fun things. How was your November?
If you'd like to keep up with me more often during the month, you can find me on Twitter and Goodreads.