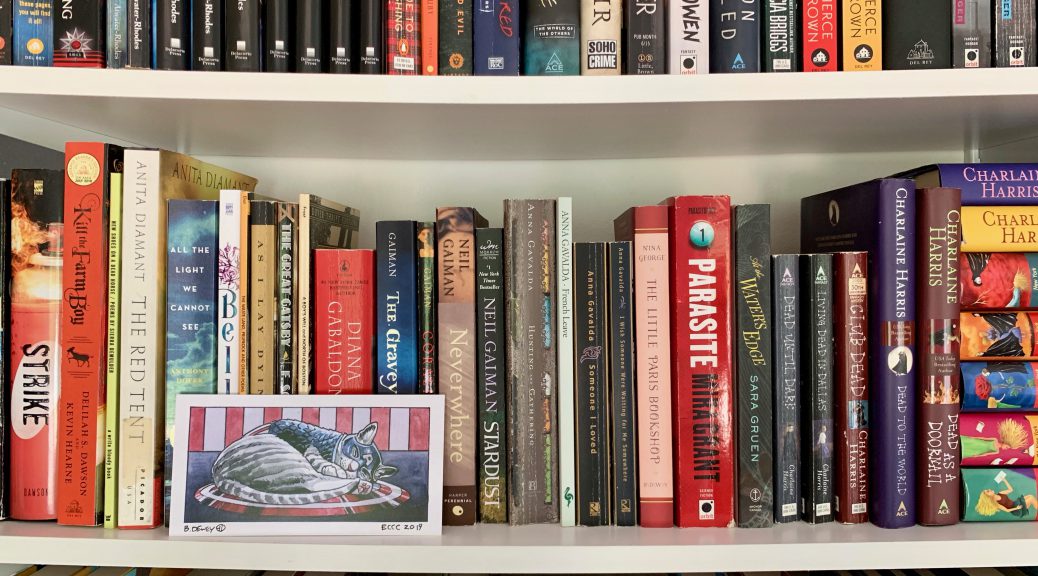 August Book Reviews
August Book Reviews
Nobody Cares by Anne T. Donahue 4/5 Stars
I really enjoyed these essays and can relate to Anne in many ways (anxiety! Titanic! Harry Styles!) but towards the end she got pretty politically preachy. I listened to the audiobook version and really enjoyed that the author read it. The essay format and humor was a breath of fresh air compared to what I usually read and I look forward to more from this author. Overall I liked it and would recommend.
kindle, paperback, audio
Sweep of the Blade by Ilona Andrews 5/5 Stars
This is the fourth book in the series and the first with a POV not from Dina. This time it's her sister, Maud. We know from the other books that the actions of Maud's former vampire husband caused his family to be exiled to a dangerous planet and he eventually got himself killed. Maud has been fighting for her and her daughter's life ever since and she's extremely badass. I loved getting to know more about vampire culture in this world. I absolutely love this series and highly recommend it.
Girls and Their Cats by BriAnne Wills, Elyse Moody 4/5 Stars
This is a really cute book and a must-have for any cat ladies looking for a coffee table book. It features 50 women and their cats and a page or two about their relationship. Sweet stories and fun facts about the cats, such as nicknames and favorite treats.
Wrath of the Dragon King by Brandon Mull 4/5 Stars
With each new book I am again amazed that Brandon Mull can write such creative and interesting adventure stories. Most of his books are middle grade but that doesn't stop me from enjoying each and every one of them. In the second book of the Dragonwatch series, Kendra and Seth go up against the King of Dragons in a cursed castle. They're racing to save the Wyrmroost preserve, and the rest of the world, from the wrath of dragons. I love this cursed castle that Mull has created and steps that those who are brave enough must go through to break the curse.
Once Upon a River by Diane Setterfield 4/5 Stars
By the end of this book I had really enjoyed it but I didn't connect with it in the middle as much as I would have liked to. There was a lot of back and forth about who this mysterious little girl was and where she came from and that got old after a while. I liked the photography aspects and I really liked the ending. Ultimately I liked the book but I think it could have benefited from being a bit shorter.
Small Spaces by Katherine Arden 5/5 Stars
This is a middle grade book but it is definitely clever and spooky enough to also be enjoyed by adults. Ollie and two of her friends find themselves racing to save their classmates in a spooky alternate version of the farm they just visited. Moving scarecrows and ghosts made this one the perfect kick off to my 2019 spooky reading season! I can't wait to read the second book in the series.
The above are links through the Amazon affiliate program and I may receive a commission if you make a purchase.